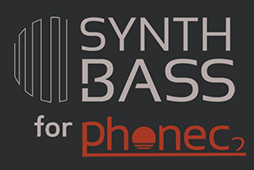 Synth Bass for Phonec
Patchbank for Phonec2
Synth Bass is a patchbnk of 128 newly designed bass patches for Phonec 2. Covering a wide sonic range, these patches are suitable for various genres ranging from Synthwave to Dub Techno. Each patch has been meticulously crafted, paying careful attention to detail and making the most out of Phonec's features in order to get a completely unique sound. The LFOs, Modulation envelopes and aftertouch settings are all ready to switch on for instant, well thought out effects. Most notable of these patches, is the modwheel settings. The Modwheel is linked to the aftertouch targets, so simply moving the modwheel makes for a very creative and expressive performance tool, giving you the ability to completely transform the sound of each patch. More info...
---
The sound packs below are for use within Ableton Live as Instruments, Drum Modules and Racks.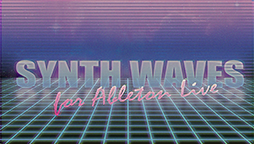 Synth Waves for Ableton Live
Instrument Soundpack for Ableton Live
Synth Waves is a collection of Ableton Live Instruments and Sound Packs, each containing numerous sounds that can be navigated using macro controls. This collection focuses on vintage synth vibes, tape saturation, VHS manipulation and various sampling methods of unique sound sources, all wrapped in various types of instruments that make sound layering a simple and inspiring process. More info...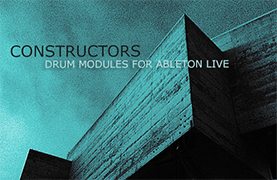 Constructors: Building Block Drum Modules for Ableton Live
Instrument Soundpack for Ableton Live
Constructors are a collection of Drum Modules for Ableton Live based on building block layering to construct new drum sounds. Each drum module contains over 100 drum sounds, split into three separate layers. The sounds can be explored using macro controls, mixing and matching the layers until you get just the right sounding drum. More info...